Hey there Rock Stars, Sarah "Rockin" Robbins here–
Network marketing truly ROCKS! It's one of the smartest forms of distribution, where it cuts out the middleman, overhead, employees, and a brick and mortar building–and allows us as distributors to leverage strong brands and promote powerful products, and potentially earn a really lucrative income!
Developing a rockin customer base is essential in our profession. It's a great way to earn upfront money, and of course, residual income as your customers reorder from you. Customers also make the best "evangelists" for the product, often times telling others about their results–and referring people on! And if you take great care of your customers, it's likely they continue to order from you and will eventually want to join you in the business to get your distributor discount on the product too!
Today I want to share a few ways that I've built my customer base:
-Launch events in people's homes—We aren't a party plan company, but when I started my business, I hosted some events in my home to share the products and the opportunity. We will talk about the mechanics of how to host a successful event on an upcoming blog post. But I knew if I had limited hours, I would rather spend 1 hour of my time in front of 10 or more people, opposed to talking to one person on the phone for an hour! It was a great way to build my business fast! When I saw the success, I began calling my friends and family saying, "I have a business that's growing in your area, and I would love to meet new people. Would you be willing to host an event for me? You invite your friends, I will do all the work. I'll even throw in free product as a thank you"! This expanded my audience, increased my exposure, and helped me to secure more customers and leads for my business.
-Customer appreciation events- once a month my local team and I did Friends, Family, and Customer Appreciation Events. We would do them at a winery and do a "leave the aging to wine and cheese" event or a "cocktails and conversations".  Some are having them in home. We would focus on sharing product stories, doing product demos, and doing fun drawings. And of course, we mentioned the opportunity and shared our business success stories too!  Our friends, family, and customers would come and bring their friends! These fun events would pack the room for us & give great results!
-Gift it at every occasion- I am always looking for ways to get our products in people's hands—whether it be the holidays, someone's birthday, or as a thank you. I know if I can get them on the product, they're hooked! Plus it's an open door to a conversation about my business in the future when I follow up with them!
-Tradeshows- when I started my business I looked for every occasion to get in front of a lot of people. I would go online and search for events at schools, churches, local networking events, etc. If the booth was under $100, I was "in"! I would have a raffle to collect leads for my email list, draw them in through the raffle and have quality conversations, and always generated product sales and interested prospects for the business. The key to those events? Follow up!
-Networking Groups- One of my top leaders Amy recently did a rockin class for our team on how to generate big business through networking groups. One of her mentors (a 6 figure earner in our profession) had recommended it. Amy committed to going weekly (they do require commitment and building of relationships)…but today it's generated a lot of product volume for her, and recently the gals in the group hosted a wine and cheese event for her which produced significant sales!
-Leverage Social Media- If you don't know how to do social media "well"…I recommend you follow me on my social media sites and "follow the leader". What I do can easily be modified with your product/opportunity message! So watch, and learn! 🙂 As you, your family and friends are using the products, be sure to develop a lot of product stories and track your progress with before and afters—post the before and afters and their testimonials on social media sites—collect them from your customers too and ask them for permission to use them!
-Develop your own "referral rewards" program- that rewards your customers and contacts for referring people on to you for the products, or the opportunity—or even if they'd be willing to host an event for you to help you to expand your audience.
I'd be sure to tell your customers and contacts that you're always looking for referrals for the business, and for people who'd like to join the on the products…and then tell them what you're willing to offer for their referrals, whether it be a small product that you can fulfill through your personal order, or whether it be cash back from your commission as a "finders fee".
And then let them know you're expanding in their area, and would love to get to know more people. Say something like: "I'm expanding my business in your area and would love to meet more people! Would you be willing to host an event for me? It would just take an hour of your time, you invite people, I'll do the work, and I'm happy to throw in some of your favorite products as a thank you." If they host that event, when people are signing up, another trick is to ask them: "Are these folks coming in under you or under me? Now's your chance to join me"! My business partner Karen did this and developed a whole new leg in her organization!
Use your discretion on how much you're willing to give for referrals who join  you on the products or the business, or if someone hosts an event for you—but don't forget, referrals can be very rewarding! Some of my strongest consultants came from referral sources! In fact, my personal business partners Emily & Tim are both top leaders in our company. I met Emily through my sister Emily. My sister wasn't interested in our business, but I asked her if I could share more with her about what I was doing, in hopes that she could lead me to someone. I further explained there would be referral rewards for  her if she did! She agreed, I shared more, and I gave her some ideas of what to email out and a few brief blurbs to post on FB. One day, she posted a few sentences on FB about my business and my success, asking people if they wanted to learn more. A gal at our gym messaged her back, came to one of our meetings, and joined me! Today, she's risen to the top of our leader board, has earned over $10,000 in bonuses with the company on top of her commissions, and also served on our company's advisory board! The best part? Emily and Tim have become two of our best friends!
As you can see, referrals can be very rewarding! So get out there and share your rockin referral rewards with everyone!
Have tons of fun this week on your quest for new customers–now go out there, and get an army full of them! 🙂
Rock on Rock Stars,
Sarah "Rockin" Robbins
PS- sharing "ROCKS"…if you liked what you read, or appreciated the article, you can best show me by clicking "like" or "sharing" on your favorite social media site. I'd also love to hear your ideas below on additional ways to ROCK your customer base! XO
*****************
 © This material is the intellectual property of Sarah Robbins, Rockin Robbins Networking Team. If you choose to use this material, please share it directly from the site. If you wish to use it for other purposes, contact Sarah directly & cite the source please! Thank you, enjoy!
About Sarah "Rockin" Robbins: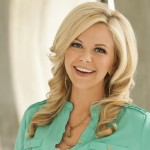 SARAH ROBBINS is a kindergarten teacher turned 7-figure annual residual income earner in network marketing, and is considered one of the world's leading network marketing consultants. Now in the top one percent income bracket of all women in America, she began part time with no business experience and had achieved 6-figures per MONTH by age 29. She has been featured in many of the best-selling books in the network marketing profession, and is a sought after speaker at the top events in the industry. As a speaker she contributes unique insights on success, prosperity, leadership and network marketing topics, and is fulfilling her lifelong dream of helping others. You can receive her FREE VIDEO for MLM Success HERE: https://sarahrobbins.com/free-video
If you're really serious about building a BIG business, for less than $100 you can also purchase her 7-figure Success System for home based businesses, the Network Marketing University HERE==> http://shop.sarahrobbins.com/SearchResults.asp?Cat=3
(*she's sure it will be one of the best investments you make to ROCK your business!)