PUT SOME JINGLE IN YOUR POCKET THIS HOLIDAY SEASON!
Would some bonuses help you to have a debt free holiday? Would you like to put some extra "jingle" in your pocket as you finish out 2012? Building your network marketing business during this time of year can be fun, festive, and extremely profitable! Let me show you how!
Here are a few of my holiday tips from the top, for building your Network Marketing Business:
1.) Give people the gift of your products or service:
There is no better way to market your products and business than to get our goods in the hands of as many people possible. So, in addition to updating your prospect list this month, I want you to make your holiday gift-giving list, and then pick a product for each person on the list. We know that once people use our products, they're hooked. And then they talk about it. They re-order, refer people on, and some may even join your team in the New Year!
Who to give the gifts to:
-friends, family, referral sources, your loyal customers, people who provide you services (mail person, realtor, hair/nail person, housekeeper, sitter, teacher, coaches).
Now's the time to make your list and check it twice!!!
Make a list of all the people you need to give a gift to, and remember–it's marketing, and smart business! It doesn't have to be expensive.
2) In addition to giving the gift of your product, be sure to give the gift of financial opportunity to everyone you meet!
The Holidays are a Prospecting Paradise!
The holidays are a fabulous time to network and capture leads. You reconnect with people you know, and it's also a great time to meet new people as well. Holiday events provide countless opportunities to tell your story, your company story, capture contacts, set a date to follow up and get people started in the business or on the products.
Keep Conversations Casual and Simple. I once heard people say that networking is like interviewing: just ask people a lot of questions like "where are you from?" "Do you have kids? How old are they?" "What do you do?" This way you build rapport and get people talking about what they love and are most familiar with- themselves! The conversation will always bounce back to you! And of course, be good about bouncing back to them—like the game of ping pong.
When someone asks you what you do, a good response would be:
"I am a teacher by trade, but my passion is my new business."
Then tell your personal story sharing about how you started your business, what interested you most about the opportunity, and what it's doing for you (or what you plan on it providing for you). Share other leaders success stories they may relate to. Keep it short and sweet. Then, set a date to share more.
You could say something like:
"We're hear to enjoy the party tonight. I would love to tell you more at a later time! Let me quickly get your contact information-What's your number & email?"
Capture or confirm contact information then say:
"As we expand here in <city> I'm always looking for people to join us. I'll give you a call this week and tell you a little more. You may or may not have a personal interest, but maybe you could lead me to just the right person. I'd love to pick your brain and get ideas on how to expand my business here. I'm looking for referrals as we expand in <city>"
Learn to comfortably combine socializing with friends and family, meeting new people, enjoying the party, and capturing leads! Don't miss these opportunities to share your passion for your business and products.
Remember, the holidays are a prospecting paradise but the fortune really is in the follow up. So after the party be sure you send a quick email or Facebook message saying:
"It was nice to see you, and I look forward to speaking to you again this week. Here are some links to review before we chat…"
Send them a link to your website, and opportunity video. Make a note in your calendar to contact them. Then invite them to hear more at a live meeting, call, webinar, etc.
Set Some Networking Goals For Yourself in December:
• How many leads would you like from each party or event?
• How many business cards will you hand out at each event?
Remember- now is the perfect time of year to share, as people are already thinking of their New Years Resolutions to:
• Better themselves
• Start a business
• Earn more money & erase holiday debt
•The Network Marketing Profession can provide the SOLUTIONS to these New Years RESOLUTIONS!
Lace up your "elf shoes" and get ready to RUN!
Work hard, and put some extra "jingle" in your pockets this holiday!
How you finish the year sets you up for sweet success in the New Year!
LIKE and SHARE if you found this training to be fun and festive–and bookmark this blog for more Network Marketing Tips from the Top–we are just getting started in "Breaking in the Blog"…this is just a snippet of my Seven Figure Success System!
…AND I WANT TO HEAR FROM YOU….post your HOTTEST HOLIDAY TIPS for building your business by commenting below! (no mentioning of companies or specific products please–let's make this a fun and generic place to learn!)
*****************
 © This material is the intellectual property of Sarah Robbins, Rockin Robbins Networking Team. If you choose to use this material, please share it directly from the site. If you wish to use it for other purposes, contact Sarah directly & cite the source please! Thank you, enjoy!
About Sarah "Rockin" Robbins: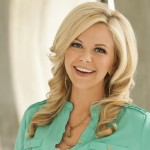 SARAH ROBBINS is a kindergarten teacher turned 7-figure annual residual income earner in network marketing, and is considered one of the world's leading network marketing consultants. Now in the top one percent income bracket of all women in America, she began part time with no business experience and had achieved 6-figures per MONTH by age 29. She has been featured in many of the best-selling books in the network marketing profession, and is a sought after speaker at the top events in the industry. As a speaker she contributes unique insights on success, prosperity, leadership and network marketing topics, and is fulfilling her lifelong dream of helping others. You can receive her FREE VIDEO for MLM Success HERE: https://sarahrobbins.com/free-video
If you're really serious about building a BIG business, for less than $100 you can also purchase her 7-figure Success System for home based businesses, the Network Marketing University HERE==> https://sarahrobbins.com/store
(*she's sure it will be one of the best investments you make to ROCK your business!)