Want PRAYER to POWER UP your BUSINESS???
Join Phil and Sarah Robbins every Monday morning to power start your week on a generic prayer call for entrepreneurs, in any businesses!
Monday Morning Power to Prosper Prayer Partners Call=>
11 am ET/ 10 CT/ 9 MT/ 8 am PT
Dial: (712)432-0075 code: 511478#
Replay: (712)432-1085 same code
ALL ARE WELCOME*
*FEEL FREE TO INVITE YOUR FAMILY & FRIENDS TO JOIN US ON OUR FB PAGE AND THE CALL! WE WILL LEARN HOW TO PROSPER TOGETHER ACCORDING TO GOD'S WORD!
Can't wait to pray with you, and power up our week together!
Learn more about your Prayer Partners Phil & Sarah Robbins=>http://www.SarahRobbins.Com/
OR find us on our generic page on FB=>https://www.facebook.com/SarahRobbinsFanPage
*****
"Like" what you read? Give me a virtual "thumbs up" on the post! Think it could help those you lead or love? "Share" it on your fave social site!
Keep rockin rock stars–I believe in YOU! Sarah "Rockin" Robbins
About Sarah "Rockin" Robbins: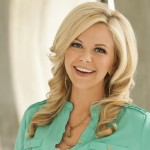 SARAH ROBBINS is a kindergarten teacher turned 7-figure annual residual income earner in network marketing, and is considered one of the world's leading network marketing consultants. Now in the top one percent income bracket of all women in America, she began part time with no business experience and had achieved 6-figures per MONTH by age 29. As a speaker she contributes unique insights on success, prosperity, leadership and network marketing topics, and is fulfilling her lifelong dream of helping others. You can receive her FREE VIDEO for MLM Success HERE: https://sarahrobbins.com/free-video
If you're really serious about building a BIG business, for less than $100 you can also purchase her 7-figure Success System for home based businesses, the Network Marketing University HERE==> http://shop.sarahrobbins.com/SearchResults.asp?Cat=3
(*she's sure it will be one of the best investments you make to ROCK your business!)