Hey there Rock Stars, Sarah "Rockin" Robbins here~ ready to ROCK your home business? I am too!
Our company is about to make major announcements in our business, and naturally, I've never been more excited about my business (I know you know the feeling). This brings me to today's topic: How to ROCK Your Prospecting & Revisit Your List!
Every so often companies give us reason to reach out to people that we spoke to in the past with new news: new products, new promotions, new programs, recent events and expansion! It's the perfect time to re-engage our audience and revisit our list.
Think of something that happened recently which created excitement in your company (the launch of a new product, program, promotion, expansion into another city, state or country, or a recent event)! This is your reason "why" you're reaching out!
Take the next few days reaching out to your contacts (I'll give you ideas below). And set a goal of reaching out to 3-5 per day! (daily activity is the cure to what ails you in your business!) Are you willing to do the work to ROCK your business? Let's DO THIS=>
Here are some ideas of ways that you can ROCK your prospecting, and revisit your list:
Revisit your customers– "How are you loving your products? I'm not sure if I ever shared, but as a distributor of the products I get a great discount. I would love to get you on a program where you can get wholesale pricing too, and possibly earn your products for free or make a little money by sharing them with others. Do you have a few minutes where I can share more about how?" (share your business, and distributor discounts and benefits)
Revisit past prospects or former business builders—"I know the timing wasn't right before, but if ever there's a time to take another peek at the company, the time is now. Going into fall, business is booming as kids are back to school and we are back in business big time, followed by the boom of the holiday season—plus new products and promotions were recently launched. The time is now. I wanted to revisit and see if the time is right to take another look. I would hate for you to miss out." (share what's new and exciting)
Go through your phone and Facebook contacts– is it possible there's people there that you haven't reached out to yet? Call them: "I wanted to share some exciting news with you. I started a new business (tell them more about your product or service and your story in how you found it and why you're excited about it). My business is building in your area, and I wanted to share it with you–and see if I could pick your brain and get ideas of how to build there, and who you know might be interested. Could I treat you to coffee (or virtual coffee with a coffee gift card) and tell you more?"
*after you share more, share your leader's success story, and invite them to hear more from them. Third party validation and social proof is powerful: "I'm new, and I don't want to mess this up. I'd love for you to hear from my business partner. She'll be able to share more and answer your questions".
Lifestyle Networking– Compliment/ Connect– Pass out Samples and Follow Up–  Look for ways to engage in conversation. Give someone a compliment.  Ask a lot of questions. ("Great service. Do you love your job?" or  "Cute kids. Where do they go to school?" etc)  Then leave them with a sample. "I've loved chatting with you today. I would love to leave you with this gift (tell them more about the sample, and what it does.) I promise you'll love it. If you promise you'll try it, I promise I'll follow up!" Get their name, number, and tell them what time you'll call, and write it on the card you leave with them. When you follow up: "How'd you love the product? Before I tell you more about it, I would love to tell you why I'm excited about my business!"
Parties/ Virtual Parties– Reach out to your friends and ask them to host an event for you: "My business is building in your area. I'd love to meet new people. Would you be willing to host an event for me? You invite the people, I'll do all the work, and throw in some free product as a thank you!"
Social Media– we are paid story tellers. Mix up your personal and inspirational posts with a little bit of business every few days: lifestyle posts, congratulations and welcoming to new new distributors, or shout outs to people who made an achievement to edify that person, encourage your team, and engage and interest your FB audience. Share product tips and testimonials, along with before and afters.
If you find people aren't interested–"No problem, I'd love to get you on our products and get great results. And do you know anyone who would be interested in my products or business? If so, I'd love to reward you for your referrals and  give you product for free as a thank you!"
"Like" what you read?===>
I put time into my training, and offer it for free here, so I appreciate your feedback in return! If you find this useful please…
1) Give me a virtual "thumbs up" on the post, and click the "LIKE" button on this page!
2)Think it could help those you lead or love? Share it on your team pages on facebook or copy the link to this post and email it out.
3) "Share" it on your fave social networking site listed on this page.
Keep rockin rock stars–I believe in YOU! Sarah "Rockin" Robbins
© This material is the intellectual property of Sarah Robbins, Rockin Robbins Networking Team. If you choose to use this material, please share it directly from the site. If you wish to use it for other purposes, contact Sarah directly and always site the source! Thanks and enjoy!
*****************
About Sarah "Rockin" Robbins: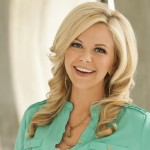 SARAH ROBBINS is a kindergarten teacher turned 7-figure annual residual income earner in network marketing, and is considered one of the world's leading network marketing consultants. Now in the top one percent income bracket of all women in America, she began part time with no business experience and had achieved 6-figures per MONTH by age 29. As a speaker she contributes unique insights on success, prosperity, leadership and network marketing topics, and is fulfilling her lifelong dream of helping others. You can receive her FREE VIDEO for MLM Success HERE: https://sarahrobbins.com/free-video
If you're really serious about building a BIG business, for less than $100 you can also purchase her 7-figure Success System for home based businesses, the Network Marketing University HERE==> http://shop.sarahrobbins.com/SearchResults.asp?Cat=3
(*she's sure it will be one of the best investments you make to ROCK your business!)