Hey there Rock Stars, Sarah "Rockin" Robbins here!
I've got some FUN and FREE stuff to share with you today!
3 "LUCKY LIKERS" of our FB Fan Page were just shipped a huge box of goodies from me: some of my FAVE personal and professional development materials that helped me to become the #1 earner in my company, plus my 7-Figure Success System! 🙂 CONGRATULATIONS to: Sara Marble, Jodi Stott, & Patricia Maki!
Sara is a TOP LEADER in her company! Hear what she had to say about our Network Marketing University CDs (which were included in the giveaway):
"Sarah Robbin's Network Marketing University CD's are one of the most amazing business tools I've ever stumbled upon. The practical advice and information is inspiring, educational, and motivating especially for a network marketing leader who is learning the ropes! These CD's have launched my team forward and created amazing momentum moving us all forward. I love giving these CD's as gifts to my potential leaders and have seen immediate results when the information is put into practice in our business. Thank you Sarah for taking the time to create such an outstanding resource. I am extremely grateful and look forward to a long and successful career in network marketing!"
Way to go Sara and Team!
Now that MARCH MADNESS is here, I want to offer a LUCKY DAY GIVEAWAY!
Who's feeling LUCKY?!
**********************************************
Now through midnight PT on St. Patty's Day (Sunday, March 17) you can win another pack of personal and professional development materials from me, which will include my Network Marketing University training series!
Here's how to win (do one of the following–or all 3 for more chances to win!)
1) "LIKE" my business page HERE, and comment on the most recent "LUCKY DAY GIVEAWAY" post!
2) SIGN UP for my FREE video (*recommended) HERE: https://sarahrobbins.com/free-video/
3) "SHARE" this blog post on your favorite social site!
*I recommend you sign up for my video to be certain you get some FREEBIES either way! Here's why:
You'll get a FREE COPY of my FAMOUS talk "Demystifying the Big Build: How to Take Your Income from $500-$5,000+"
This video is a snippet of a portion of my most requested talk I give with those I coach, clients I consult, companies who ask me to speak at their events, etc.
Here's what you'll learn in my video:
 Demystifying the "Big Build"
In this session you will discover how Sarah went from being a product promoter to a power prospector, putting her at the top of the leader board in recruiting every year in her company. With one simple shift, she went from being the "least highest earner" to the #1 income earner in her company, by age 27. You'll learn how to make the shift yourself–you will be equipped to break records and fully understand how to build "big."
1 "LUCKY LIKER",  1 "LUCKY SUBSCRIBER", and 1 "LUCKY SHARER"  will win one of the 3 lucky gifts from me! 🙂
There you have it…now LIKE AND COMMENT on our FB post, and SIGN UP FOR YOUR FREE VIDEO today…you could be our next LUCKY WINNER!
*winners will be announced Monday, March 18!
Good luck!
Rock on Rock Stars,
Sarah "Rockin" Robbins
PS– be sure to "share" this post or "tweet" it our to your teams! They'll get great value from our free video, and who knows, they may be a lucky winner!
*****************
 © This material is the intellectual property of Sarah Robbins, Rockin Robbins Networking Team. If you choose to use this material, please share it directly from the site. If you wish to use it for other purposes, contact Sarah directly & cite the source please! Thank you, enjoy!
About Sarah "Rockin" Robbins: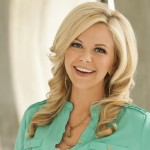 SARAH ROBBINS is a kindergarten teacher turned 7-figure annual residual income earner in network marketing, and is considered one of the world's leading network marketing consultants. Now in the top one percent income bracket of all women in America, she began part time with no business experience and had achieved 6-figures per MONTH by age 29. She has been featured in many of the best-selling books in the network marketing profession, and is a sought after speaker at the top events in the industry. As a speaker she contributes unique insights on success, prosperity, leadership and network marketing topics, and is fulfilling her lifelong dream of helping others. You can receive her FREE VIDEO for MLM Success HERE: https://sarahrobbins.com/free-video
If you're really serious about building a BIG business, for less than $100 you can also purchase her 7-figure Success System for home based businesses, the Network Marketing University HERE==> http://shop.sarahrobbins.com/SearchResults.asp?Cat=3
(*she's sure it will be one of the best investments you make to ROCK your business!)