I recently wrote an article in Networking Times, our profession's leading publication! I wanted to share more with you on a hot topic in our profession: the power of your "list" (your greatest asset in this business!)
In network marketing, your list is your life!
When I get a new distributor off to a fast start we focus on 2 main things: launching their business, and their building & contacting their list! I coach my team to start with a big list, by going through phone contacts, Facebook friends, and by reviewing a company memory jogger list. I also trigger their memory by coaching them to go through old yearbooks, phone books, and invitation lists! I have them check out the yellow pages to trigger their memory of who they know that provides them services (you've done business with them for years, now it's their turn to hear about your business!)
Your list will be ever growing as you encounter people and think of people. So always keep a notepad and a pen nearby as you continue to grow your list.  The larger your list, the more solidly you will establish your business. Network marketing, by nature requires you to talk to large numbers of people. The longer your list, the better chances for success.
Once you've created your list, think like a CEO—star your top 20 candidates! I want you to think of the savviest, most well connected, respected individuals you know…the influencers! These types of people have large centers of influences, and tend to build their organizations faster, with other people of influence.
Do not prejudge them! I learned this lesson the heard way. My mom and I used to work for a very influential woman named Stacey. Stacey and her husband owned several successful businesses in Chicago. We both thought of her many times and never called her. I thought she was too busy to look at my business, and I was afraid to call her.  Chances are, if you think someone is great, someone else does too. Eventually someone will call them, why not you?
In this case, Rose from Chicago beat us to it! She used a referral-based approach, complimenting Stacey, building on her credibility saying something simple like: "Stacey. I know you've built several successful businesses in Chicago, and I know you're well networked in the Chicagoland area. I respect you. I am building a business in Chicago too. I was wondering if I could treat you to coffee, share with you what I'm doing, and pick your brain on ideas of how to grow this, and see if you know people who you think may be interested." Stacey met her for coffee, and when she heard the opportunity, decided to join Rose! She ended up being the top recruiter in the company that year! I learned my lesson! Of course I'm thrilled for Stacey and Rose, but I only have to learn that type of lesson once! Now if someone comes to mind, I call them immediately, and I think: "which is greater: The risk or the reward?"
Lesson learned: Don't pre-judge anyone. You don't know what their hopes, dreams, desires, and their financial situations are. Usually the most well-connected, successful, busy people get it first, and they run with it!
It's your job to share—it's their job to decide! Happy prospecting!
Like this article? Show me some "love" and click the like button, and while you're at it, feel free to share it on your favorite social site (because sharing is "sexy") and leave me a comment below…I'd love to hear from you!
*****************
 © This material is the intellectual property of Sarah Robbins, Rockin Robbins Networking Team. If you choose to use this material, please share it directly from the site. If you wish to use it for other purposes, contact Sarah directly & cite the source please! Thank you, enjoy!
About Sarah "Rockin" Robbins: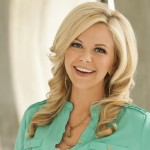 SARAH ROBBINS is a kindergarten teacher turned 7-figure annual residual income earner in network marketing, and is considered one of the world's leading network marketing consultants. Now in the top one percent income bracket of all women in America, she began part time with no business experience and had achieved 6-figures per MONTH by age 29. She has been featured in many of the best-selling books in the network marketing profession, and is a sought after speaker at the top events in the industry. As a speaker she contributes unique insights on success, prosperity, leadership and network marketing topics, and is fulfilling her lifelong dream of helping others. You can receive her FREE VIDEO for MLM Success HERE: https://sarahrobbins.com/free-video
If you're really serious about building a BIG business, for less than $100 you can also purchase her 7-figure Success System for home based businesses, the Network Marketing University HERE==> http://shop.sarahrobbins.com/SearchResults.asp?Cat=3
(*she's sure it will be one of the best investments you make to ROCK your business!)