Hey there Rock Stars!
Sarah "Rockin" Robbins here! I can hardly believe another year of my life has gone by–I have so much to be thankful for!
In my family we celebrate our birthday month–and it just so happens that this week is my birthday "week"! So I was thinking of a ways I could celebrate with all of you rock stars, and give value back to all of you who've given so much to us! There's nothing that I like to do more than GIVE!
So I decided to re-launch my annual "Big Birthday Giveaway" this week!
I'm giving away 5 copies of my Network Marketing University (my 7 Figure Success System on how to build a rockin home based business!)
One for you–and four to gift to your rock stars…the gift that keeps on giving as you grow your group! I was inspired by a top leader in another network marketing company who gifts my CDs to her team! Here's her testimonial:
"Sarah Robbin's Network Marketing University CD's are one of the most amazing business tools I've ever stumbled upon. The practical advice and information is inspiring, educational, and motivating especially for a network marketing leader who is learning the ropes! These CD's have launched my team forward and created amazing momentum moving us all forward. I love giving these CD's as gifts to my potential leaders and have seen immediate results when the information is put into practice in our business. Thank you Sarah for taking the time to create such an outstanding resource. I am extremely grateful and look forward to a long and successful career in network marketing!" – Sara Marble
Here's 5 ways to win 5!==> (for each thing you do, you get an extra entry to win):
1) "Like" my business page on facebook
2) Share THIS giveaway photo on my business page, to your facebook page
3) Post about this on your blog, and tell me so below (yep, you can link to your blog!)
4) "Like" this post & "Share" this entry on your favorite social site (pinterest, twitter, etc! An entry for each site you share on)
5) Leave me birthday love below! <3
This giveaway will only run until the 21st of April. We will draw ONE winner randomly, and will be announced April 22!
Thank you for making EVERY DAY feel like a birthday! You bring me so much joy!
Rock on Rock Stars! ~* Sarah "Rockin" Robbins
About Sarah "Rockin" Robbins: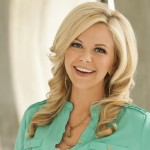 SARAH ROBBINS is a kindergarten teacher turned 7-figure annual residual income earner in network marketing, and is considered one of the world's leading network marketing consultants. Now in the top one percent income bracket of all women in America, she began part time with no business experience and had achieved 6-figures per MONTH by age 29. As a speaker she contributes unique insights on success, prosperity, leadership and network marketing topics, and is fulfilling her lifelong dream of helping others. You can receive her FREE VIDEO for MLM Success HERE: https://sarahrobbins.com/free-video