Many of you know my story–shy kindergarten teacher turned millionaire in my 20's! My life changed overnight, and my dreams never really had a chance to catch up to my fast-growing, fun, and fabulous business success! Until very recently we were still living in our starter home. During that time we saved a lot of money for our dream home and lived well within our means, and were able to give back in a big way to children and families around the world.
We began to outgrow our home, and decided it was time to move on. My husband and I began to discuss: "We can live anywhere in the US! Where will we go?" We were living in "the Mitten"–aka Michigan– which received it's nickname for the shape of the state, but might as well received it for the frigid temperatures we get in the winter months!
Cold weather wasn't my first choice, so we decided to head to the west coast for warmer climates. We rented a beautiful place on the ocean at Pelican Hill, on the beautiful Newport Coast in sunny Southern California (where it's 70 degrees and sunny nearly every day)! We loved it! There was so much to do and see–plus, it would be the perfect place to build our business!
There was only one problem with California: our friends and family weren't there.We missed our family, and returned home. When we came back to Michigan, we began to look at houses. I remember standing in a home for sale (now our current home) and broke down crying in one of the spare bedrooms–I saw myself having a family there. I saw my family as a part of my children's lives!
You see, my family is a huge part of my"WHY"–they are the reason why I do what we do. I am sure your family is too. I wanted to be involved in my sister's lives as they are getting married, and as we start our families. We decided to make "The Mitten" our permanent home. I'm so glad we did…as my baby sister is getting married this month, and I've been able to be involved in a big way. In fact, I just hosted a bridal shower for her in our new "nest" (although we literally just moved and have no furniture–it's still on order)! It was the perfect day! Moments like this warm your hearts, and make thoughts of chilly temperatures melt away!
I want to share this experience with you, and let you in on a sneak peek of the new "Robbins Nest" as well as the recent bridal shower I hosted there for my baby sister Emily! (I know it's different than what you're used to seeing here–but thought it would be fun to share my "heart".) I'm so glad that I made Michigan my home. After all, home IS where the heart is. Here's my sister Em's shower, co-hosted by me (her big sis, Sarah Robbins of SarahRobbins.Com) and my middle sis (the amazingly talented Katie Farrell of DashingDish.Com) :
 The favors: Philosophy shower gels in ice cream scents (and colors to match the brides wedding!)We wanted to "SHOWER" her guests with love!
Lunch Was A Salad Bar by my amazing sister, Katie Farrell of Dashing Dish! 
Dessert was a healthier option- Greek Yogurt Bar by my sister Katie Farrell of Dashing Dish. Isn't love "SWEET"?!
Drink bar with mason jars and stripey straws!
The "Bride" Table–complete with raffle tickets for guests, a frame for guests to sign (which we will later gift to the bride with a great picture from the day), and a "best wishes jar" for the bride, where we leave her wishes and advice for a happy marriage !
Game time!–each gal brought a pair of underwear wrapped for the bride–she had to guess who brought what (if she guessed right they got a raffle ticket for a drawing). She also chose her favorite pair and the winner got a gift. We suggested wrapping them back up (along with her lingerie she got as gifts) and bringing them on the honeymoon to "gift" her new groom a pair each day!
SAY CHEESE–photo booth with cheesy props so each gal gets a picture with the bride! A fun spin on the tradition of each guest getting a picture with our girl!
We had such an amazing time…
ADVICE FOR BUSINESS LEADERS TRYING TO BALANCE IT ALL…
I'm so glad to have my sisters as my best friends, and my family as a big part of my life. I encourage you to spend time with those in your life who matter most. After all, if you're doing what you're doing to give them a life more fulfilling, make sure not to neglect them in the process–as they need YOU most. Spend time with them–TIME is the CURRENCY of relationships.
Your team and the profession can never love your family as much as you do. Your family needs you more than we do. They can follow and find other leaders. Your family doesn't want another you. Make them #1!
"Success" & "family" don't need to be separate–you can have victory in both–you ultimately will when you put your family FIRST.  After all, relationships are the most valuable things we have–and the only thing that leave an eternal, generational, lasting effect. XO
***
For more pictures of my sister's special day, feel free to "follow" me on my personal FB page (as I post a lot of other really fun pics). You can also follow me on my business page on FB if you need help in rockin' your business!
Here's the full shower photo album for ideas and details ==> http://tinyurl.com/SisterShower
Shower Photos by Dayna Mager of www.daynamaephotography.com
PS– Kate and I had a blast planning this together–tell us, should we make this a hobby and do more parties together?! Leave us your comments below, and give us a virtual thumbs up by "liking" or "Sharing" this post! XO
Rock on Rock Stars! Sarah "Rockin" Robbins
About Sarah "Rockin" Robbins: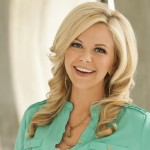 SARAH ROBBINS is a kindergarten teacher turned 7-figure annual residual income earner in network marketing, and is considered one of the world's leading network marketing consultants. Now in the top one percent income bracket of all women in America, she began part time with no business experience and had achieved 6-figures per MONTH by age 29. As a speaker she contributes unique insights on success, prosperity, leadership and network marketing topics, and is fulfilling her lifelong dream of helping others. You can receive her FREE VIDEO for MLM Success HERE: https://sarahrobbins.com/free-video
For less than $100 you can also purchase her 7-figure Success System for home based businesses, the Network Marketing University HERE: http://shop.sarahrobbins.com/SearchResults.asp?Cat=3
(*she's sure it will be one of the best investments you make to ROCK your business!)
Thanks for stopping by: Bridal Shower by Katie Farrell of Dashing Dish and Sarah Robbins of Team Rockin Robbins