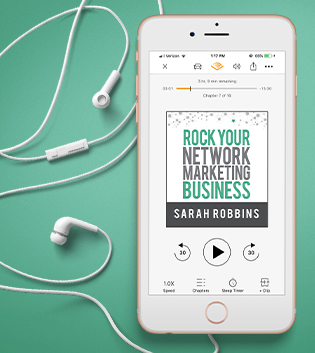 ROCK Your Network Marketing Business
How to Become a Network Marketing ROCK STAR
NEW Audio Book Version!
Discover Sarah Robbins' System for Seven-Figure Success!
ROCK Your Network Marketing Business: How to Become a Network Marketing ROCK STAR
As an educator turned network marketing rock star, Sarah Robbins has a passion for sharing the system she used to achieve seven-figure success. In fact, she's shared that same system with her team, helping many achieve six-or-seven-figure success!
ROCK Your Network Marketing Business will help you discover how to:
Promote Products
Power Prospect
Present Your Opportunity, Product or Service
Powerfully "Close"
Power Start Your New Distributors and Duplicate
Plus Much, Much More!