Hey Rock Star! Thanks for Buying ROCK Your Network Marketing Business!

We have received your order and it will be processed within the next 48 hours. If you have any questions regarding your order, contact Patti Hubbard PattiHubbard1@gmail.com or call 1-877-645-1640
Here Are Your Bonuses:
Message From Sarah Robbins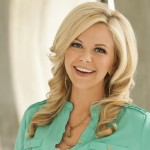 Think one of your team members would like this training? Tell them about the book! If they purchase the book, they will receive an automatic replay of Part 1 and  Part 2 when they purchase.
I hope you love reading the book as much as I loved writing it! If you'd be so kind, we'd love YOUR glowing "5 star" review on Amazon when you've read it! YOU ROCK!